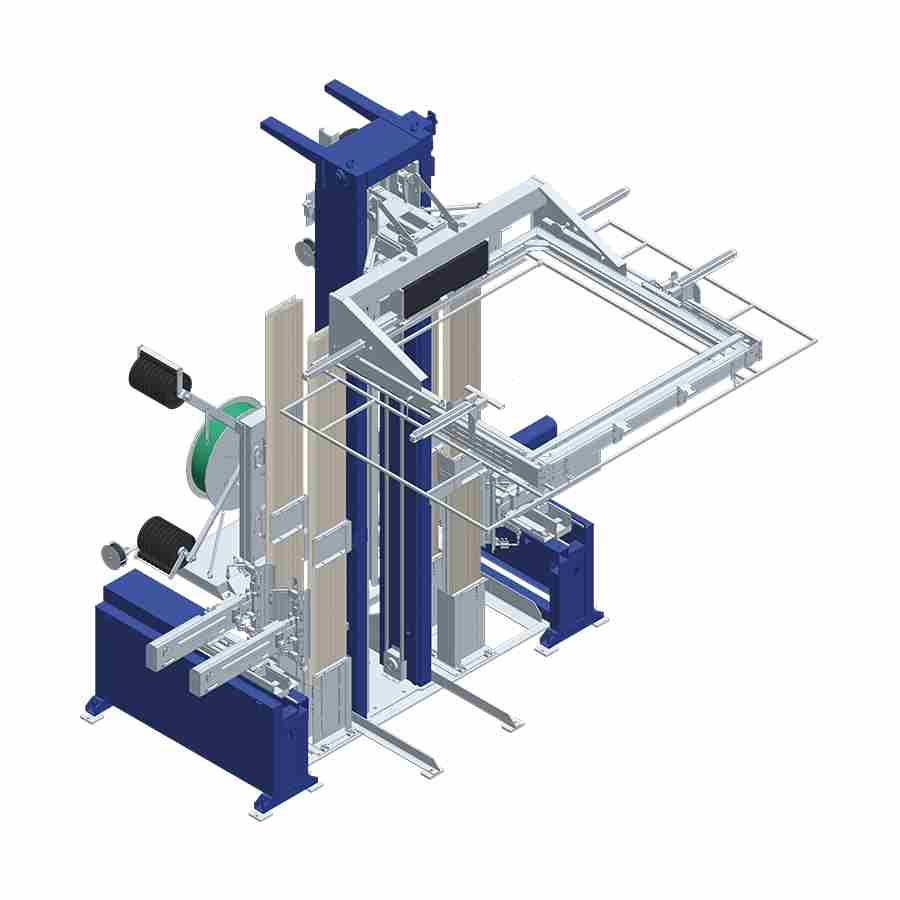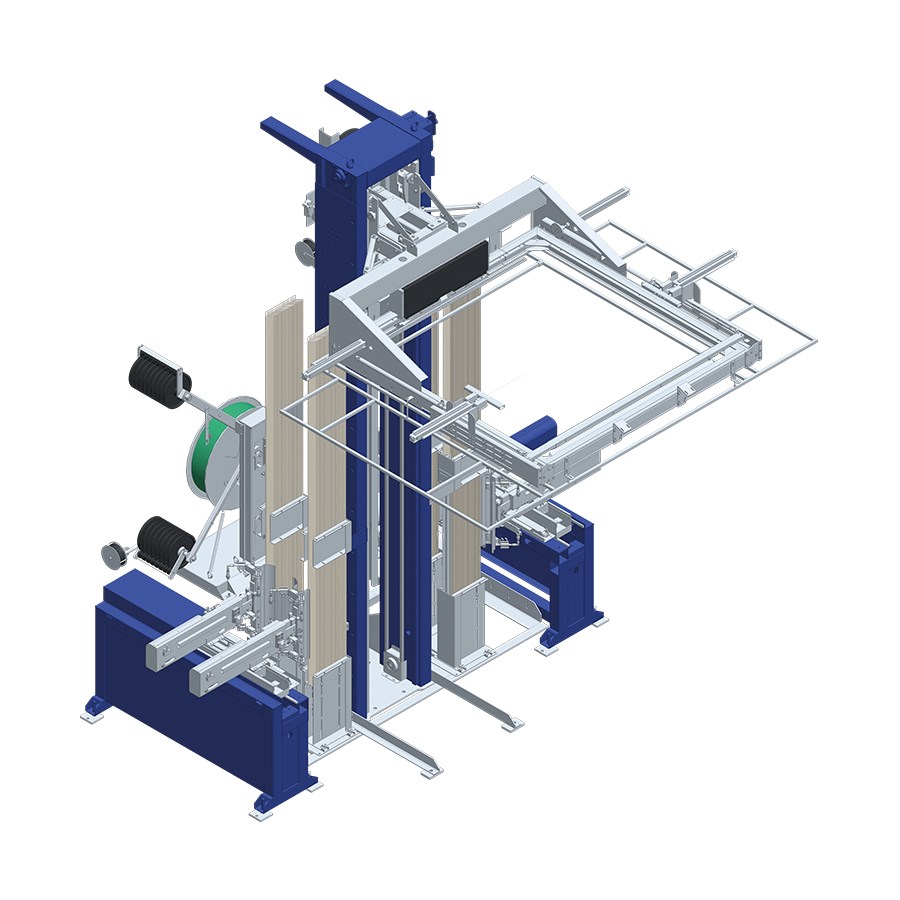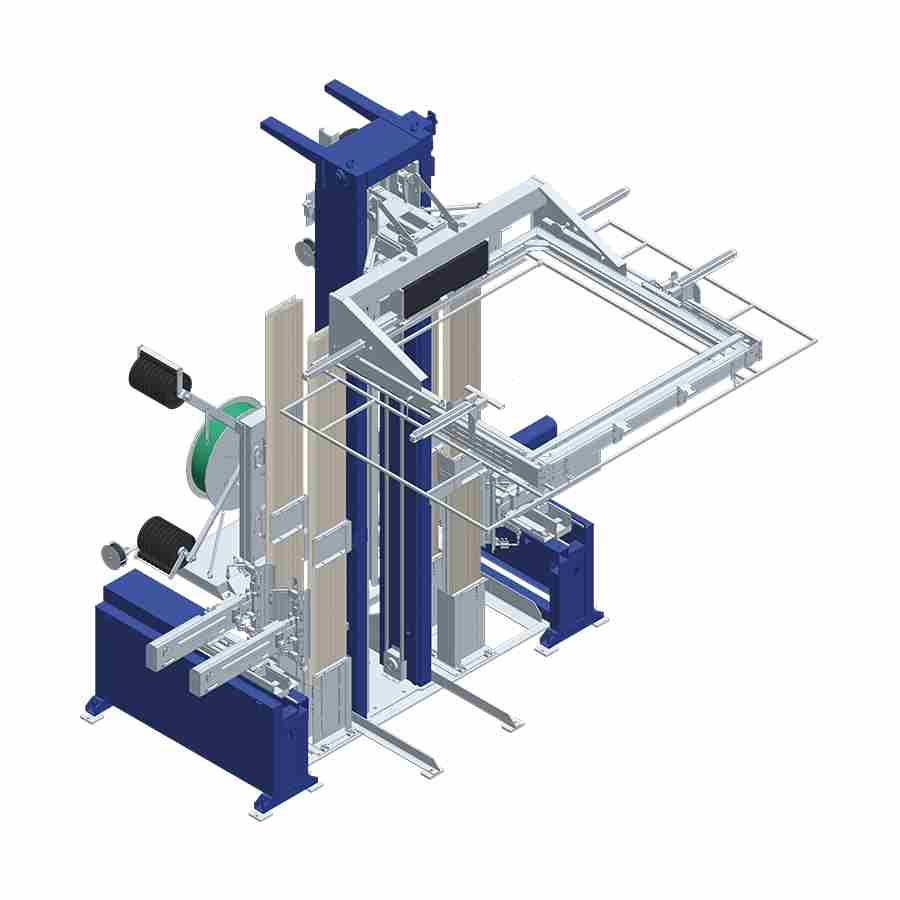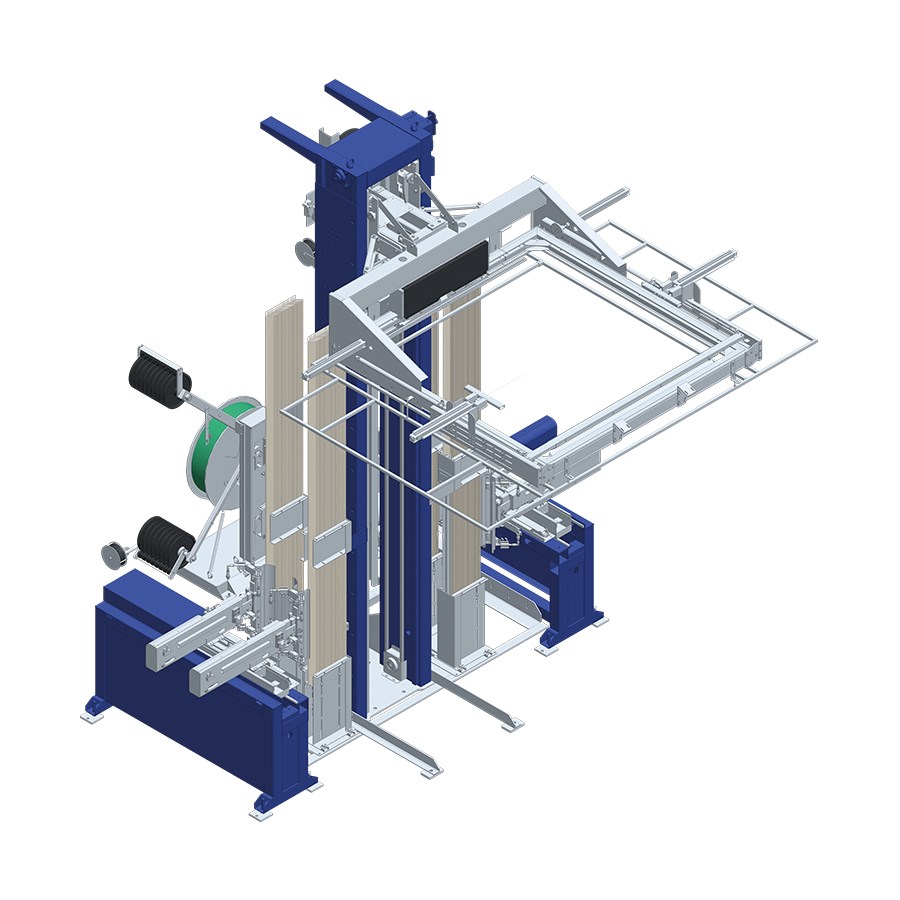 Automatic Horizontal Strapping Machine - Agriculture
With the automatic horizontal strapping machine it is possible to automatically pack palletized products of any production sector which need to be kept together during transport or handling or for their safe warehousing or storage.
The structure of the 06GS model is not very bulky and can be easily transported. It is equipped with a small sized arch with which to strap products at only 130mm from the ground (or from a possible conveyor below the machine).